If 2020 were an animal, it would be a chimera–in essence an unholy, scary mess. According to Greek mythology, the chimera was a monstrous, fire-breathing, hybrid creature, born in Asia Minor. It consisted of more than one animal–a genetic fusing of creatures. It was usually depicted as a lion, with the head of a goat sticking out its back, and its tail ending in a snake's head. It was considered an offspring of Typhon and Echidna, a sibling to such monsters as Cerberus and the Hydra.
To me, it's the perfect representation of the way this year has gone. As Leo, the lion was always a good sign–until I learned that with the new horoscope, I'm now a crab. January was great. I went on a wonderful vacation to the Baja region of Mexico. I spent 10 days in Los Cabos. The days were hot and sunny, the nights were cool and comfortable, and the food was delicious. We did a lot of the touristy things including a visit to the Hotel California in Todos Santos.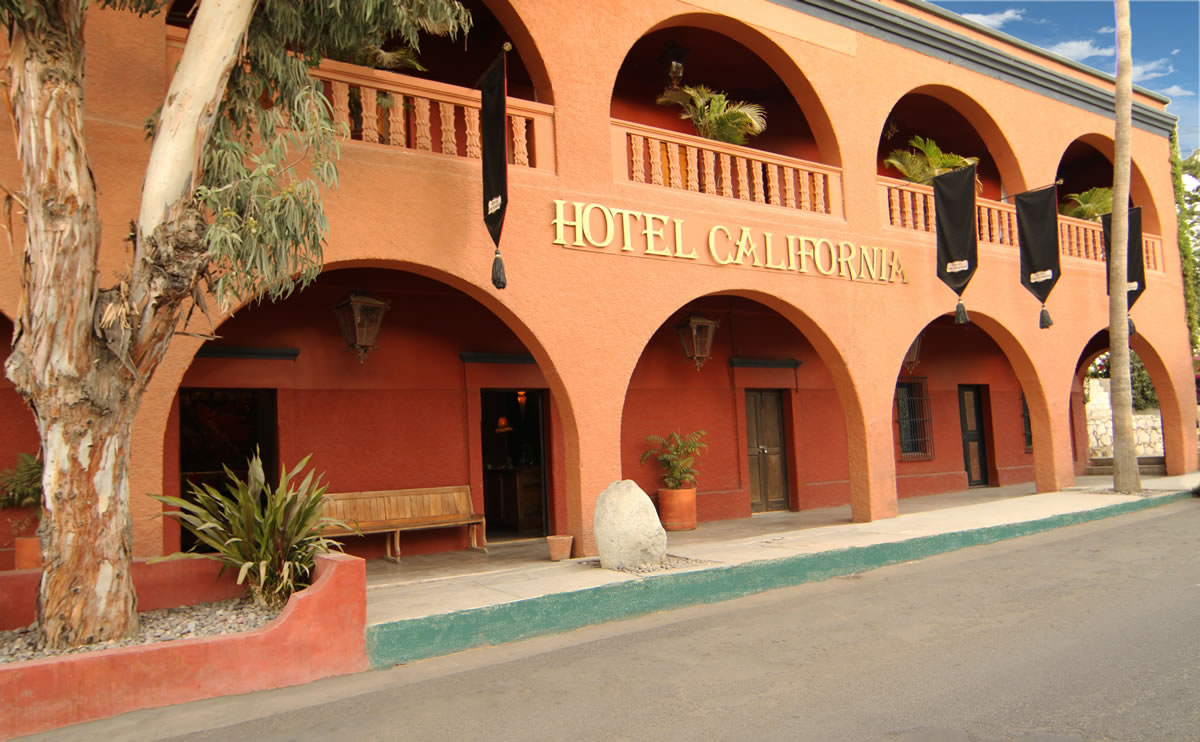 Apparently it has nothing to do with the Eagles' song, which is some kind of allegory about lost innocence. And while that may be true, a lot about the place certainly fits the song. The day we were there in the courtyard restaurant, amateur musicians took turns entertaining the crowd while a potter turned Mexican mud into pottery he handed out to the tourists. Sadly, my fountain didn't survive the trip home. The stucco building is along the town's main street–not a desert highway, but there's a huge church a few blocks away that would definitely have bells.
But the year went downhill after that! Well, now it's the end of August and we have no specific time frame as to when things will get better. They'll never be the way they were again. I've never been comfortable in large crowds, now I'm terrified of them. COVID 19 is the invisible enemy. Some get sick and it's a minor inconvenience. Others get sick and they die. No one can explain who will get the worse cases and sadly no one has a cure. At this time of year, I suffer from serious allergies–sneezing, coughing, watery eyes–which make me as popular as Lego strewn across the floor when you're barefoot.
I'm a year older, but not a year wiser. In short, I'm afraid of everything. My grandchildren are getting ready to go back to school, but the dates have changed twice. No one can plan anything anymore because we don't know from one day to the next what's going to happen. And I had such wonderful plans–a Hawaiian cruise, a cruise through the Panama Canal, and a trip to Norway. All put on hold indefinitely. In fact, I have trouble planning from one day to the next. It affects my sleep, my concentration, and my imagination.
So as we head into the last four months of the year, I'm wondering what else 2020 will throw at us. At least it's given me time to write, time to read, and time to think about what I've accomplished this year despite what it's tossed my way. Being a member of the Authors' Billboard is an incredible experience.
To start with, I've managed to write some new books, including Tequila Sunrise based on my January vacation. You can find it in Summer Shorts. https://www.amazon.com/Summer-Shorts-Book-2-ebook/dp/B089RRCNDM
Dealing with my mother's dementia and selling the family home produced The Blue Dragon, part of the Fortune's Favor, The Treasure, Box set. https://www.amazon.com/dp/B08CTGRW8K
Finally, I've finished a new story, What Dottie Wants, for the Dear Santa box set due out next month and another called Buck's Fizz for a New Year's box set. You'll have to wait to hear about them. In the meantime, check out all of the the great sets available from the Authors' Billboard. I'm so pleased and excited to have books in so many of them! We might not be able to make plans in this unsettled future, but there's always time to read!
---
Join the Authors' Billboard Newsletter mailing list and get a newsletter filled with new releases and books on sale every Friday.
Start out your subscription with a free book!
I'm a retired high school English teacher turned author. I'm Canadian. My husband and I have been married 48 years and have 3 children and 5 grandchildren, as well as 2 step-grandchildren.  I enjoy traveling, especially somewhere warm in winter.